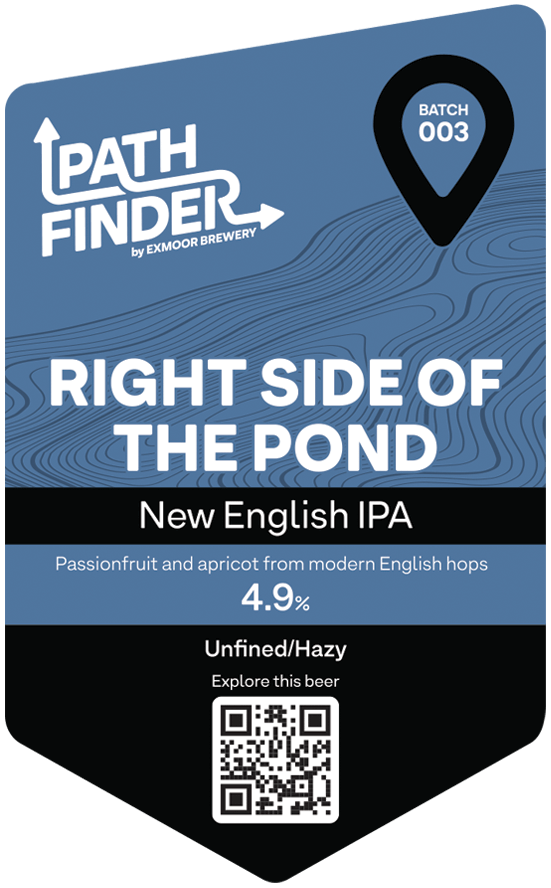 Right Side of The Pond 4.9%
American hops normally dominate the IPA landscape, but in this cheekily-named salute to our cousins on the other side of the Atlantic – we thought it was about time to do a beer that showed the world that the hops from our own shores have some wonderful things to offer too!
Exmoor's brewing team designed a beer that showcased some of the most exciting varieties that have come from domestic harvests and presented them in this sessionable hazy IPA.
British hops boring? Not any more!
Brewed with some of the most exciting modern British hops, such as Opus, Ernest and Harlequin, this IPA will hit you with pineapple, peach aroma, and flavour. The robust, rounded bitterness is balanced with a moderate silky smoothness from the use of oats and wheat.
Water, Malted Barley, Flaked Oats, Flaked Wheat, Harlequin hops, Opus Hops, Ernest Hops, Challenger Hops, Yeast.
Wonderful with fried chicken or something salty, such as Halloumi cheese.
Gluten (Barley, Wheat, Oats)
Suitable for vegetarians and vegans
This beer is unfined and is therefore suitable for Vegans and Vegetarians.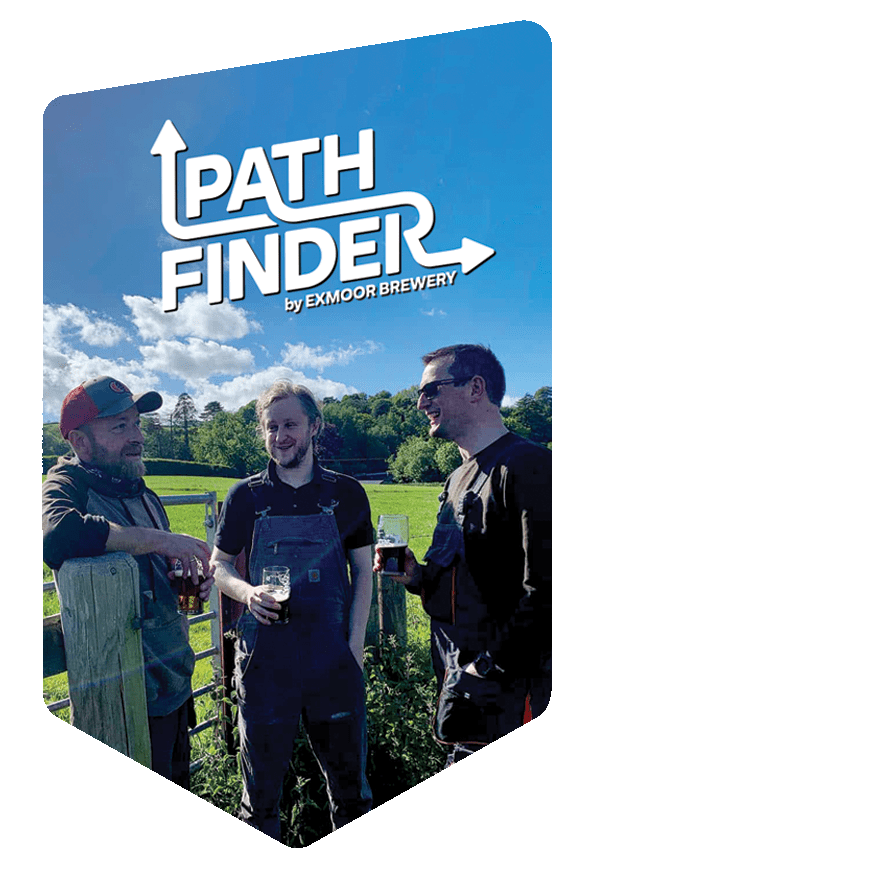 There has never been a better time to be a beer drinker. With an ever-increasing selection of styles and ingredients.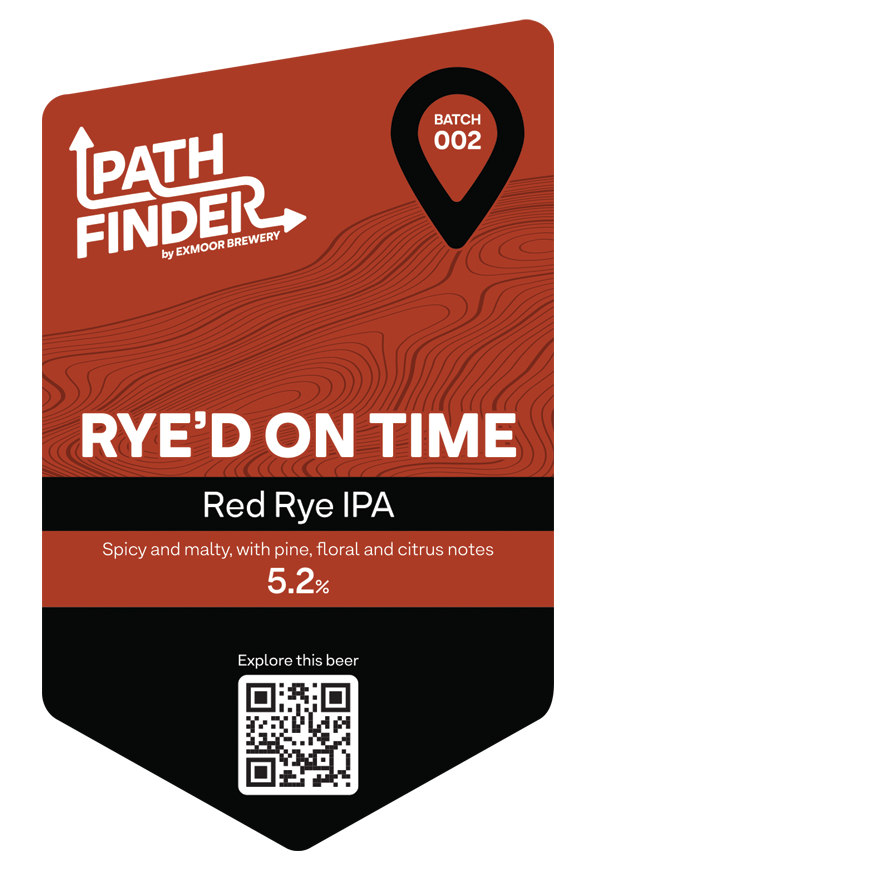 It's a robust red ale brewed with Crystal and Munich malt to give it a distinctive red hue in the glass.