Our on-site Brewery Shop is open Monday – Friday, 10am – 4pm, Saturdays 10am – 1pm.
Just turn up, or ring ahead on 01984 623798 to order by phone and then collect.
Get bottled or draught beer delivered to your door throughout the UK.
Pre-packed cases, or choose your own. Draught available in mini casks or two larger polypin sizes. 
A clear, golden, medium dry cider.
New Exmoor Cider is full of fruit and mouth-tingling flavour. Read more about Exmoor Cider.
Now in the webshop.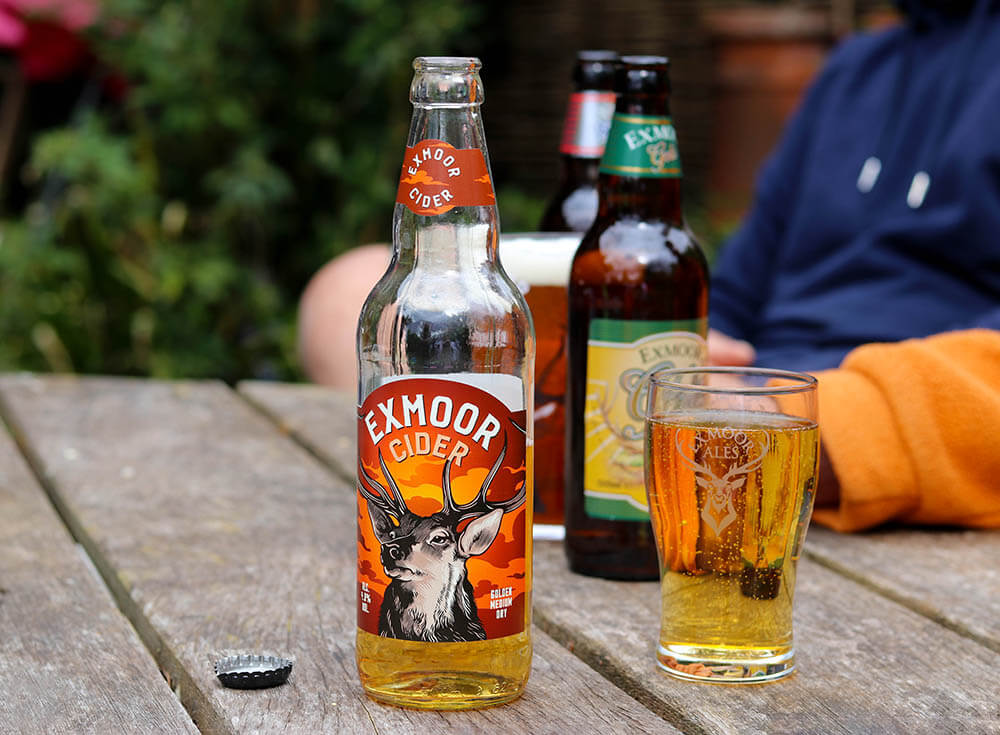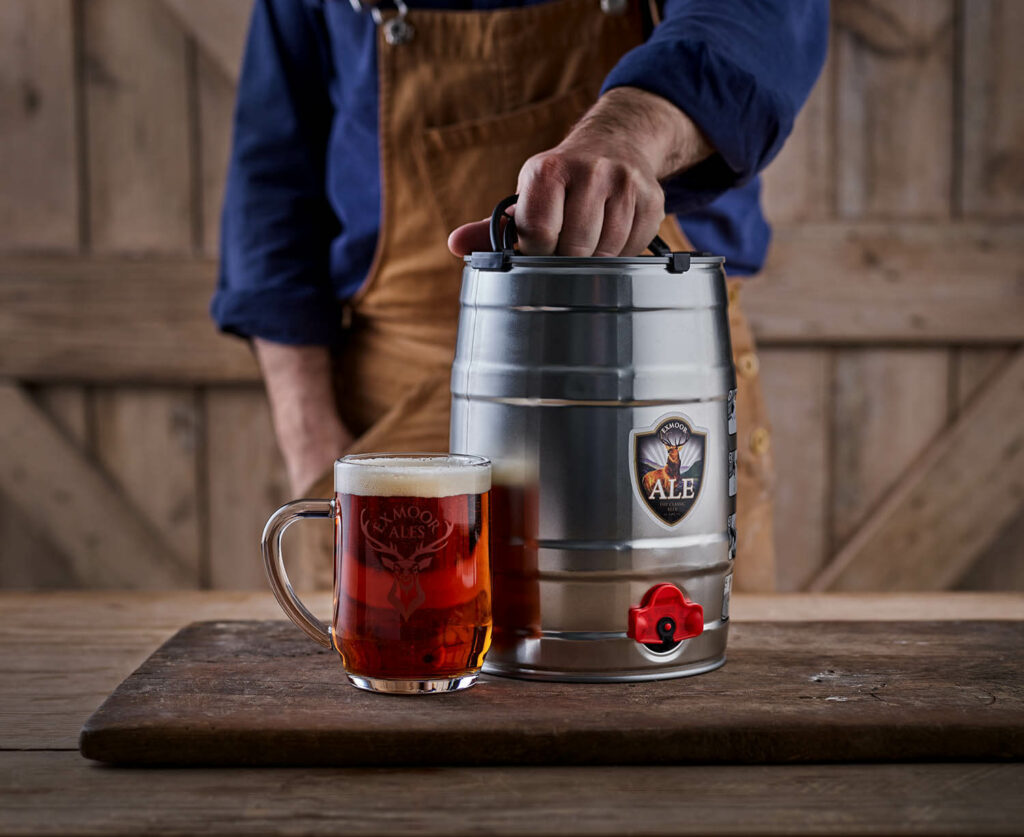 Try Our New 5L Mini Casks
Over 8.5 pints of draught ale delivered to your door. Choose from Exmoor Ale, Beast, Gold, Stag, Fox, Ram, or Seasonal. Draught ale is also available in 10L and 20L polypins.
Now choose from the full range of Wicked Wolf Gins
Multi-bottle purchase discounts included, so go on, try more than one. Learn more about the full range.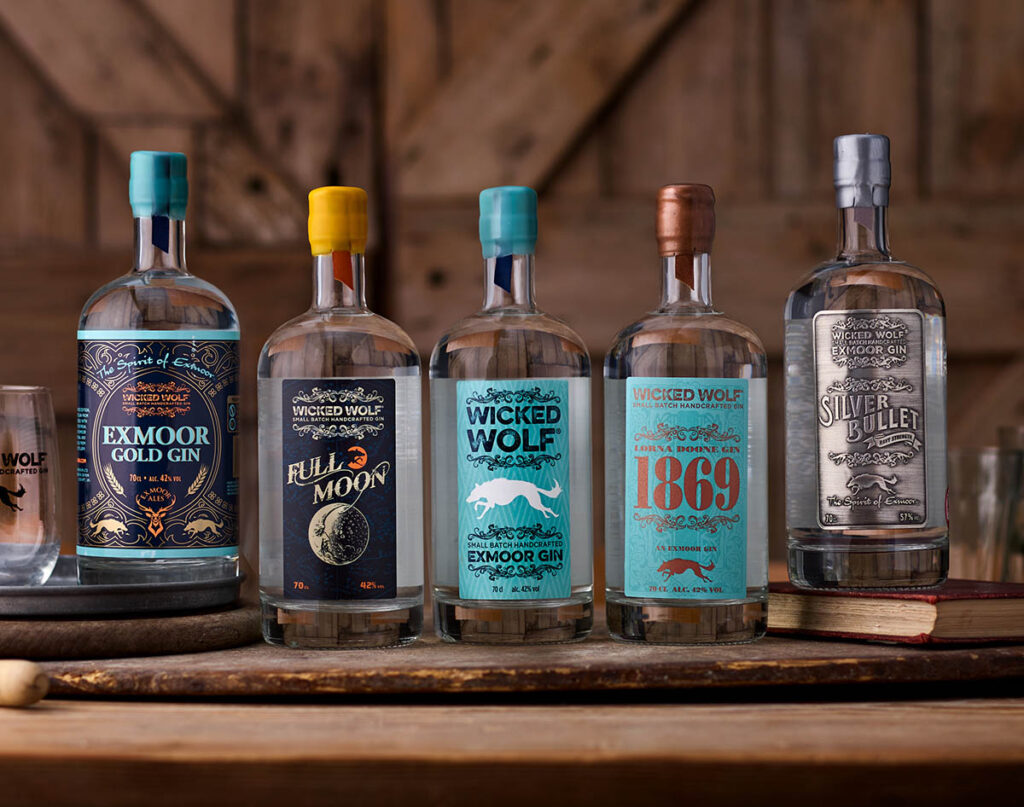 Our monthly newsletter with the latest news, advanced notice of limited edition special brews, and offers.
"I own a freehouse called the Benett Arms in Semley and buy from many breweries however none match up to the fantastic consistency of Exmoor Ales, it's the one brand all my clientele agree on!"
Lee Rose