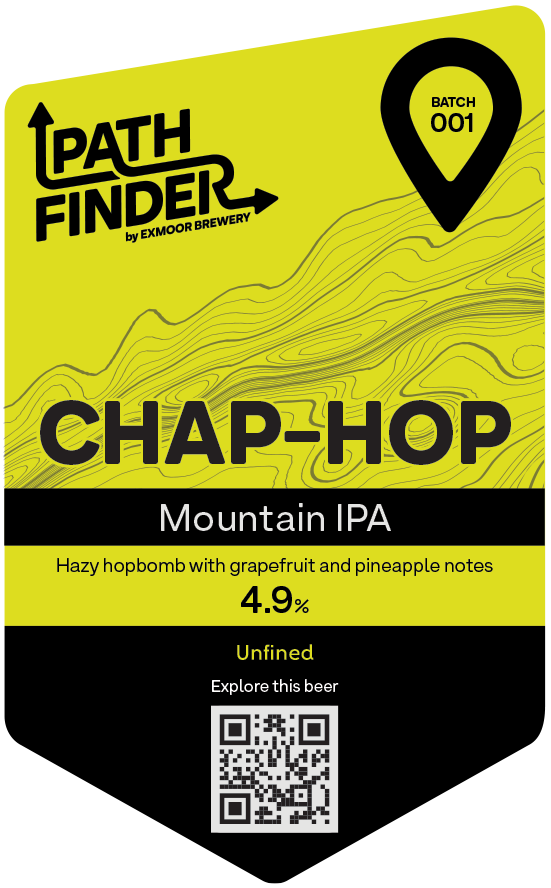 Packed with loads of modern hops from the US Pacific Northwest, combined with oats to provide a smooth, fruity mouth-feel.
Hazy, Mountain-style US IPA
It's medium in body, using a blend of Simcoe, Columbus and Idaho 7 hops to build oodles of grapefruit aroma and flavour, with a light berry hop character. Malted oats add a pleasant silky texture and haze. Finishes with a clean long-lasting West Coast IPA bitterness!
Water, Malted Barley, Malted Oats, Simcoe hops, Columbus hops, Idaho 7 hops, Yeast.
Spice it up with this beer! Curries, Mexican food are excellent, but it also goes well with fried seafood.
Suitable for Vegetarians and Vegans
This beer is unfined, making it suitable for both vegetarians and vegans.
What is a Mountain-style IPA?
A Mountain-style IPA is a style of American IPA that takes elements of both a New-England IPA and a West Coast IPA and merges them together into something delicious.
West-coast IPAs are traditionally clear to the eye, quite malty, heavily-hopped but with a clean, strong bitterness.
New England IPAs are still heavily-hopped but they can be hazy, smoother in mouthfeel and much more 'fruity' or 'juicy' in character. Chap-Hop has the fruity, hazy character but also the strong bitterness.
The brewery team love to have a soundtrack while they continue to make the beers you know and love. We like to think you can feel the passion for music and beer, in every sip. 
One sub-genre of music that has proved popular on occasion is Chap Hop. Satirically derived from Hip Hop, it is a style of music that much like a big fruity IPA, everyone should experience at least once.
Predominantly performed by upper-class English gentlemen, Chap Hop tracks cover all manner of English customs and traditions, all with a wonderfully charming sprinkling of humour. When the team need a boost to get through the day, we turn to two of our favourite artists Professor Elemental and Mr B The Gentleman Rhymer.