Wicked Wolf Gins, Handcrafted in Exmoor
Distilled on the banks of the River Lyn here in Exmoor, Wicked Wolf Gins™ have gained a reputation for excellence in the South West and beyond. Now Exmoor Ales customers can buy the full range of award winning Wicked Wolf Gins, available in the webshop.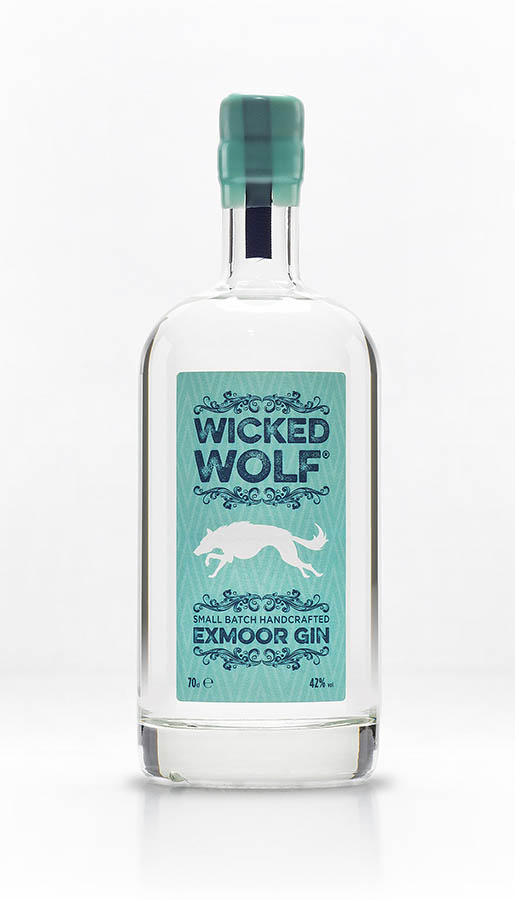 The original Wicked Wolf Gin – awarded Taste of the West Gold 2019. Wicked Wolf combines 11 exotic botanicals for complex layers of citrus and pepper notes finely balanced with the distinct flavours of juniper and coriander. Hibiscus, lemongrass, cardamom and kaffir lime leaves are blended with these traditional aromatics creating a full-flavoured, smooth gin.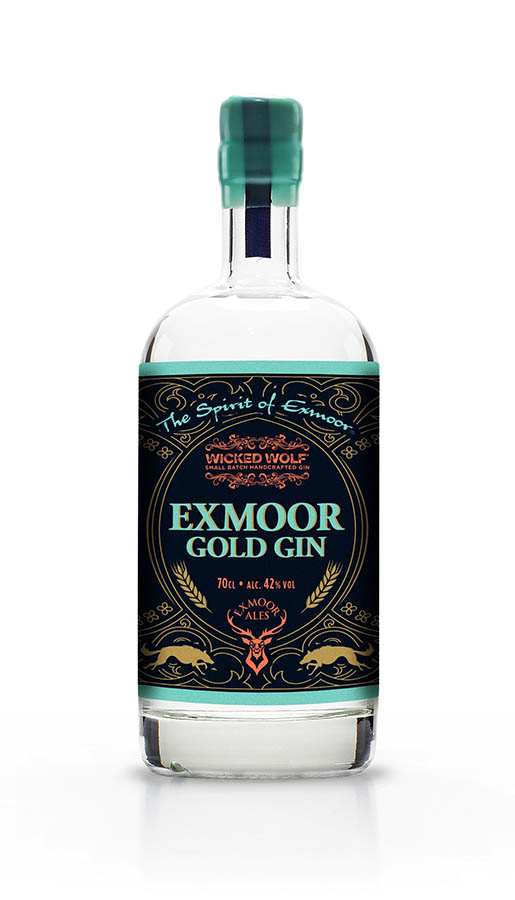 Exmoor Gold Gin has been created using our own, Exmoor Gold Ale, it's double distilled and then the gin is built around it. Juniper, lemon verbena, elderflower, coriander, meadowsweet and a unique citrus mix, bring this gin to life. Best served with a quality tonic water and thin slice of orange.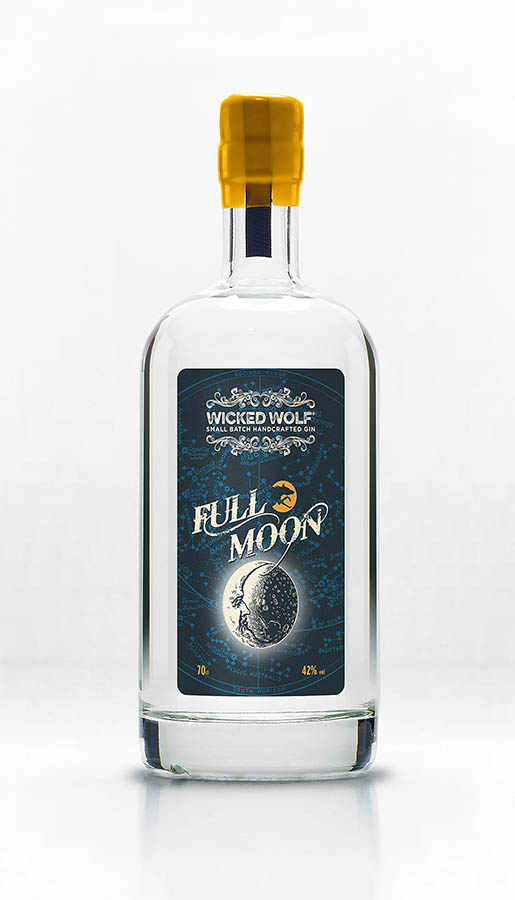 Full Moon Gin was awarded Taste of the West Gold 2019. It uses traditional juniper, coriander and citruses, but with the addition of mango and cracked black pepper. The mango is simply a hint of mango and the black pepper gives this gin a slightly more robust finish. Note this is not a fruit gin - it simply happens to have fruit in it. This gin mixes well with the classic Indian tonic water, however elderflower tonic really makes this into a lovely long drink.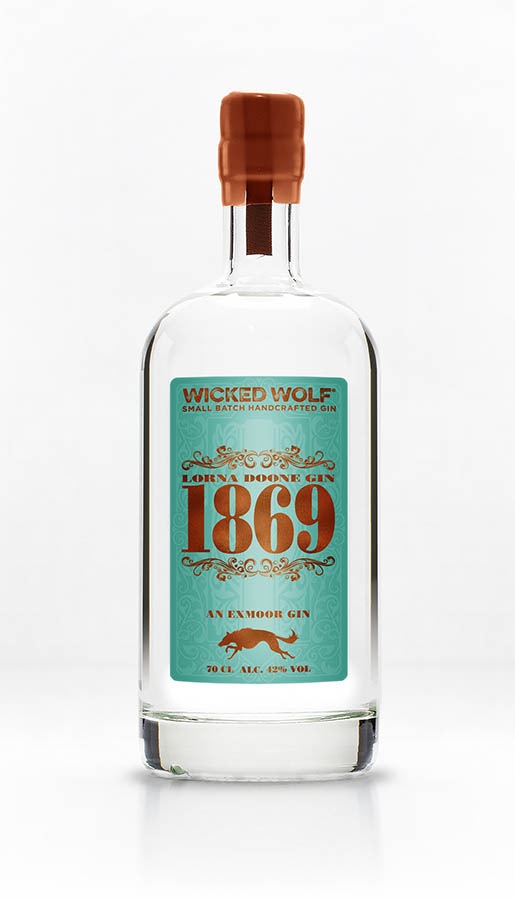 1869 Lorna Doone Gin (42%) was produced to celebrate 150 years since the launch of the book Lorna Doone. The Wicked Wolf Distillery distillery is in the valley where the story is set. 1869 has a slightly more local feel to the botanicals with the use of meadowsweet, whortleberries (bilberries) and heather. It also contains vanilla, which isn't local! This is a gentle gin with bags of flavour and a soft finish from the vanilla. Pair 1869 with a quality Indian tonic water and a fine slice of lemon.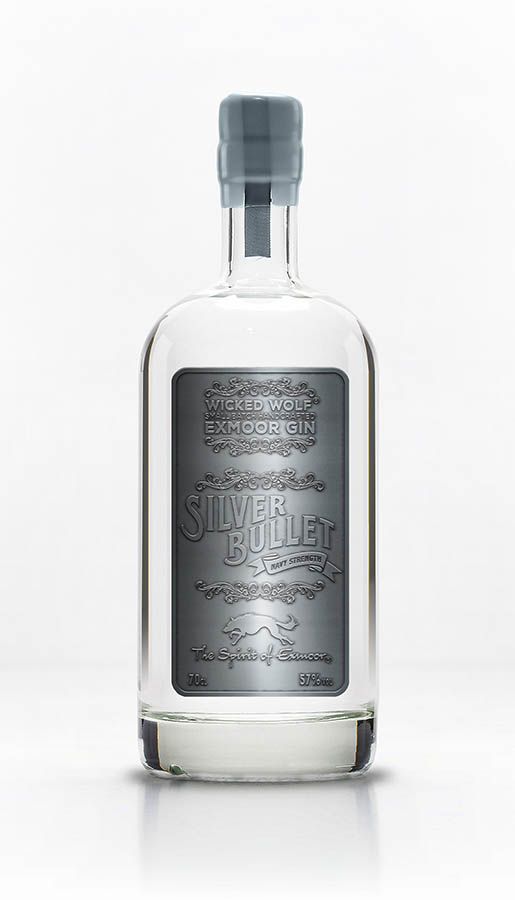 This stunning Navy Strength gin, is developed with Wicked Wolf's original 11 botanicals but carefully rebalanced to work at 57% abv. Only 300 bottles of this gin are produced a year – it's a slow process to create this beautifully smooth and flavoursome gin. Being 57% this is not for the faint-hearted, but is surprisingly easy to drink! Silver Bullet Gin is perfect served neat over a block of ice yet serves equally well with Indian tonic water and a slice of lime.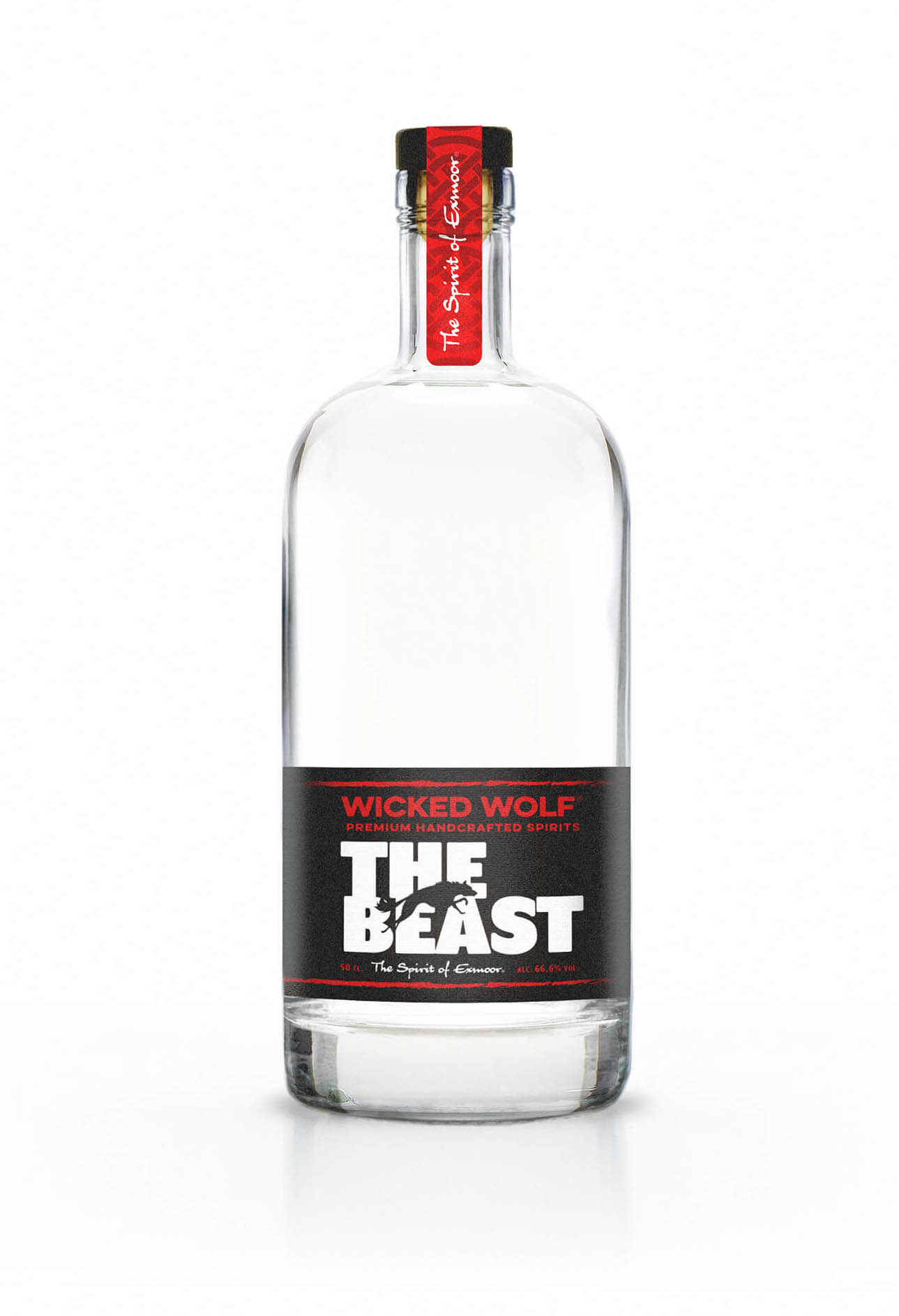 This limited edition gin incorporates our own Exmoor Beast dark porter, blood orange, szechuan peppercorns, sea buckthorn, wolfberry, cocoa nibs and of course, coriander and juniper. The Beast opens with fresh crisp Juniper and spicy coriander developing into a tangy citrus sensation of blood orange, sea buckthorn and szechuan peppercorns. The finish is subtle hints of wolfberry and Exmoor Beast dark porter, all wrapped in the velvety smooth mouth feel of cocoa.
Husband and wife team, Julie Heap and Pat Patel produce Wicked Wolf Gins from their distillery on on the banks of the beautiful River Lyn, Exmoor.
Their process makes Wicked Wolf Gins truly different, being one of very few distillers who distil each botanical individually and extremely slowly to capture the full gamut of flavour from each botanical, resulting in individual distillates which are then skilfully blended.