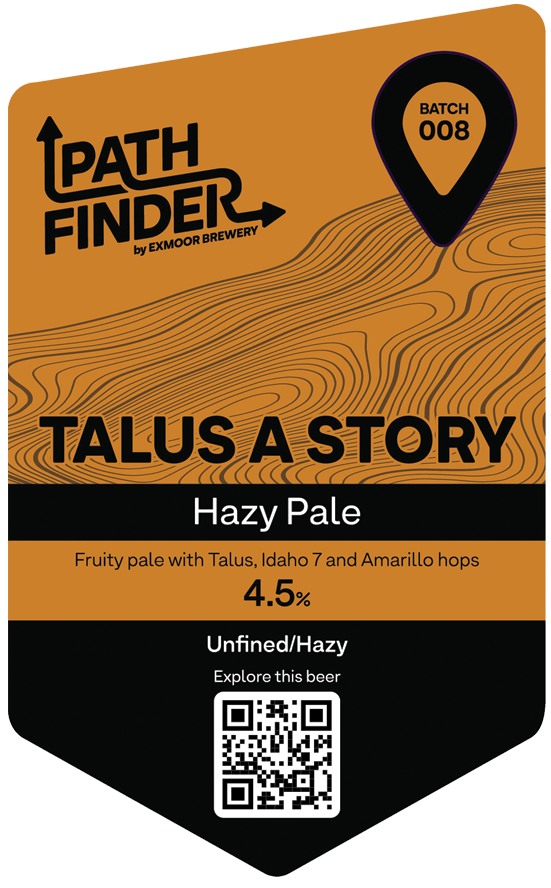 Packed with loads of the modern Talus® and Idaho 7® hops, together with other US classics, Amarillo and Cascade, and brewed using Chit Malt to provide a smooth, hazy and fruity mouth-feel.
It's medium in body, using a blend of Idaho 7®, Cascade, Amarillo and Talus® hops to build oodles of aromas and complex flavours such as pink grapefruit, citrus rinds, dried roses, pine resin, tropical fruits and sage. Bitterness levels are quite low on this one, with a smooth sweetish finish to round off the taste.

A simple malt bill, featuring Chit Malt adds a pleasant silky texture and haze.
Water, Malted Barley, Cascade hops, Amarillo hops, Talus® hops, Idaho 7® hops, Yeast.
This one goes well with any spicy foods such as Curries and Tex-Mex food. It also goes well with fried seafood and burgers.
Suitable for vegetarians and vegans
This beer is unfined, making it suitable for both vegetarians and vegans.
This beer will be released early March. Publicans, contact your sales rep or email us to pre-order.
To buy a limited edition mini cask for home delivery, subscribe to our email list to get advanced notice regarding the release date.