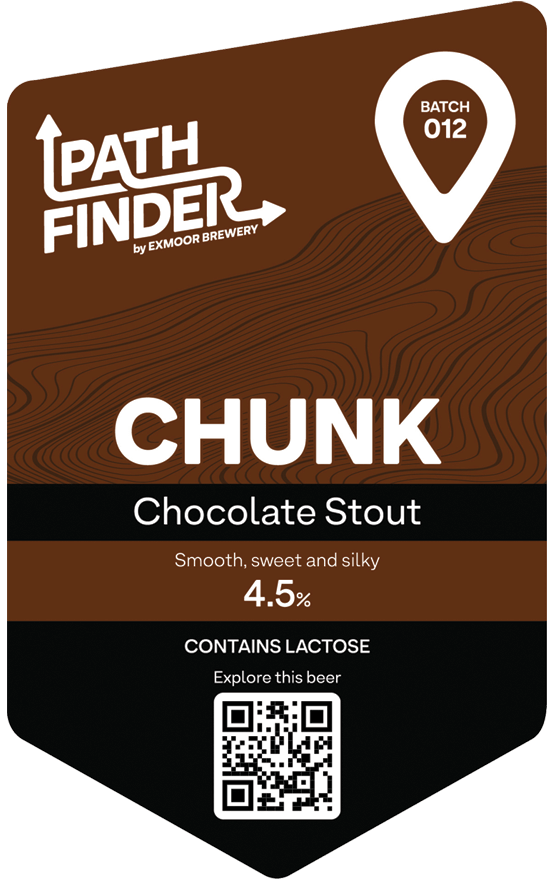 Introducing, Chunk – a smooth, sweet and silky Chocolate Stout. Organic Cacao nibs are used in the brewing of this beer to lend a hint of dark chocolate character, Oats and Lactose add a creamy and sweet finish.
This balanced stout pours with a beautiful off-white thick dense head. Organic cacao nibs add a nice dark chocolate hint, and bitterness to the palate. The addition of rolled oats adds to a creamy mouthfeel. Expect a sweeter finish with a pleasant bitterness.
Water, Malted Barley, Oats, Lactose, Hops, Yeast
Fruit-based or chocolate dessert. This beer also works well with smoky Mexican foods.
Gluten (BARLEY, OATS), LACTOSE
Suitable for vegetarians and vegans
This beer will be released in early February. Publicans, contact your sales rep or email us to pre-order.
To buy a limited edition mini cask for home delivery, subscribe to our email list to get advanced notice regarding the release date.