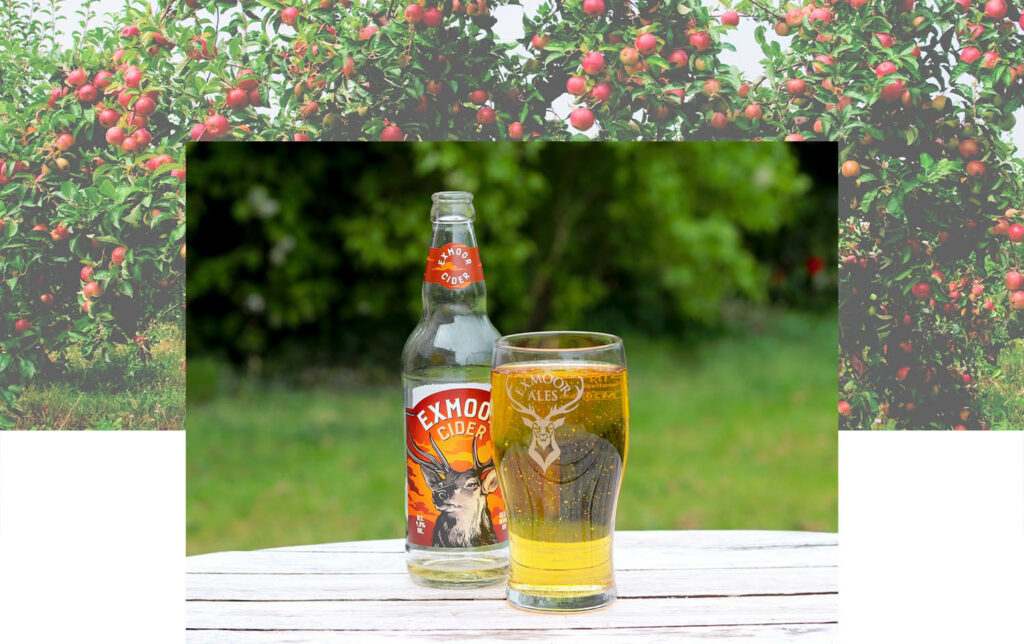 Exmoor Cider 4.8%
A clear, golden, medium dry cider
New Exmoor Cider is packed full of fruit. Fresh pressed at Oldfields Farm, Tenbury Wells, it's made with Harry Masters Jersey, Yarlington, and Dabinett apples. The tannins from the skins and pips give a mouth-tingling depth of flavour, fruity and refreshing.
It's also concentrate free, gluten free and suitable for vegetarians and vegans.
Superb flavour, tasting is believing.
---
I've just had my first ever bottle of Exmoor Cider, and I congratulate you on a great tasting cider… it's delicious and is already my favourite. Another success to join my favourite ale – Exmoor Gold! Keep up the good work.
Ian Sewell
---
Available in 12-bottle cases or our 'Choose Your Own' case of mixed bottles.
Exmoor Cider is also now in kegs – look out for it in pubs.