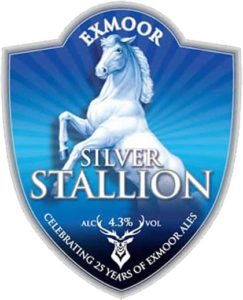 BITTER
Exmoor's 25th anniversary in 2005 was celebrated in style with this chestnut-coloured bitter.  
Tasting Notes
A robustly flavoured beer with a fresh and fruity nose (hints of blackcurrant), plus biscuity maltiness in the background. In the mouth it's full-bodied and malty at the starting post with a hint of blackcurrant, while citrus and spice overtones join in the race; the initial grainy malty finish is followed by a growing and lingering bitterness. 
Hops
It includes a complex mix of four hops – Goldings, Bramling Cross, Northdown and WGV, plus a pinch of chocolate malt joining pale malt in the mash.
Tastes Great With
Roast beef or roast chicken with a herby stuffing.
Availability
Seasonal
View the Seasonal Schedule

Allergens
Cereals containing Gluten (Barley)
This ale can be produced to be suitable for vegetarians and vegans upon request.