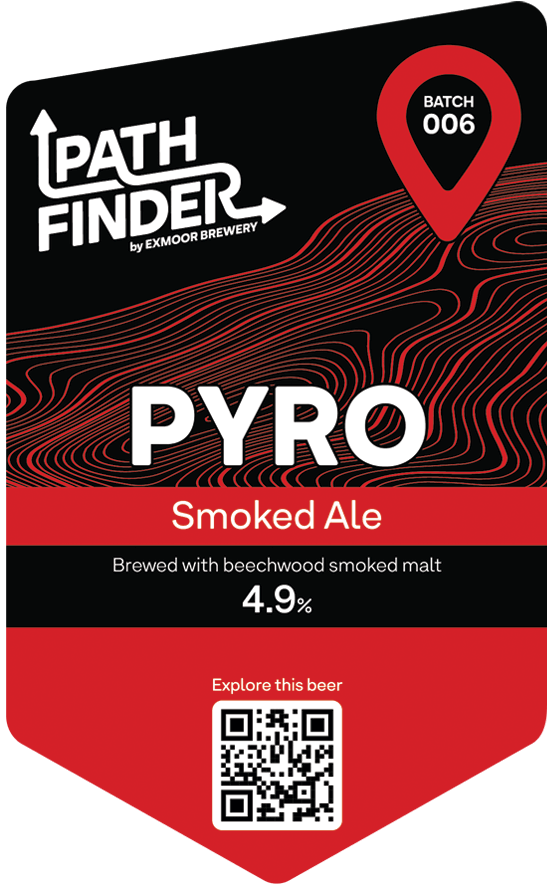 As we head into late November, and the festive season starts to appear over the horizon, the simple pleasure of a fireside pint cannot be underestimated for its ability to rejuvenate even the weariest of Christmas shopper.
Smoked beers are popular in Germany, especially around the Bamberg region – but for this beer we chose to get inspired by some of the wonderful smoky things we appreciate in the UK at this time of year. From bonfires, roasted chestnuts, and fireworks, to smoked salmon, smoked cheeses and bacon wrapped sausages, nothing gets those primal senses into overdrive like the aroma of wood burning. We have used a good percentage of malt that has been smoked over beechwood. 
The hops we have used in this complex beer show pine characters, which lend an additional festive dimension to the mix.
So, sit by the fire, grab a newspaper and get lost in a pint of this unusual and interesting beer, order some bar snacks, and look forward to all the treats to come.
Pours in a deep amber colour with an-off white head.
On the nose, this beer hits you with plenty of smoked bacon and toasted bread, with resinous, slightly tropical pine notes, and a touch of biscuity sweetness.
On the palate, the complex smoky beechwood character is ever present – ominously lurking in the background, but the generous use of crystal and Munich malt help keep the beer as medium bodied. Expect an interesting and unusual malt character, and a mild bitter note in the finish.
Water, Malted Barley, Beechwood-smoked Malted Barley, Magnum and Centennial Hops, Yeast.
Simply enjoy alongside any food which you could normally enjoy smoked, so cheeses, fish (such as salmon), or lighter meat products such bacon, chicken, or sausages.
Suitable for vegetarians and vegans
This beer has been fined and is therefore unsuitable for Vegans and Vegetarians. However, we can make the beer suitable for vegans and vegetarians upon request, but the beer may pour slightly hazy.