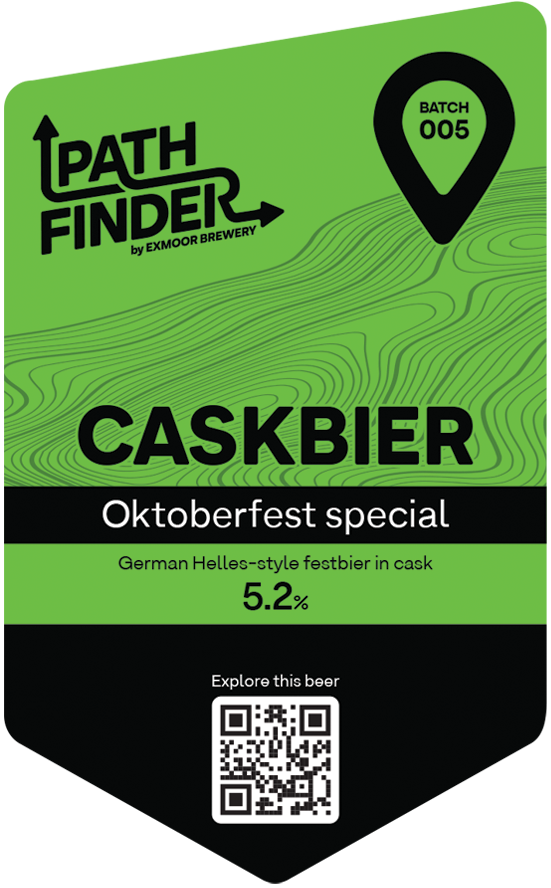 In the UK, as the leaves start to change colour and fall to the ground, many beer-drinkers start to yearn for darker, sweeter styles once again.
However, over in Bavaria, our German friends are turning their mind to Oktoberfest and all the wonderful treats that come with it.
In tribute to the famous centuries' old German festival, we have decided to brew a Festbier in cask.
Brewed stronger than a normal Helles-style lager, and featuring a much more malty character, Festbier is the perfect beer to celebrate this tradition.
The million of litres sold every year at the festival events tell you that this immensely popular beer is one perfectly designed to be shared among friends. So, sit down, grab a pretzel and raise a stein or three in tribute to Oktoberfest.
Prost!
Pours in a golden colour with a crisp white head.
On the nose, look for notes of lightly toasted bread, biscuits, mildly fruity Munich malts, and a touch of honey sweetness.
Overlaying the malts are some herbal and grassy noble hop aromas along with very slight sulphur notes, which all combine to provide a very German character, along with a touch of fruit hinting toward ripe, crisp pears.
On the palate, the beer comes across quite rounded and medium bodied. Expect sweet bready malt flavours, a slightly dusty and earthy lager yeast quality, and a very mild bitter note in the finish.
Water, Malted Barley, Hallertauer Tradition Hops, Yeast.
To enjoy the full Oktoberfest experience, you should make up a large sharing plate of roast pork or bratwurst with sauerkraut, and throw in some fresh, soft, salty pretzels. Don't forget the mustard!
Suitable for vegetarians and vegans
This beer has been fined and is therefore unsuitable for Vegans and Vegetarians. However, we can make the beer suitable for vegans and vegetarians upon request, but the beer may pour slightly hazy.