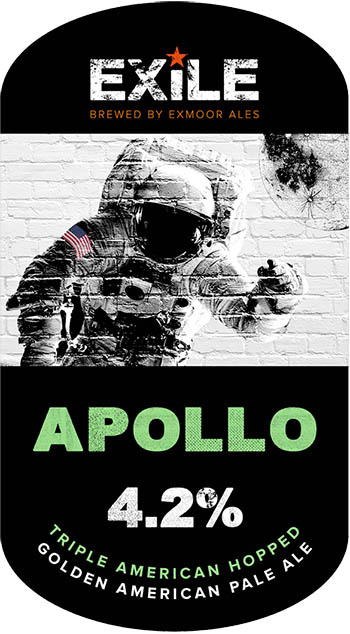 PALE ALE
"That's one small step for man, one giant leap for mankind."
~ Neil Armstrong.
To celebrate the 50th anniversary of the first moonwalk, July 20, 1969, we brewed Apollo, an American Pale Ale.
Tasting Notes
Bruised gold in colour. This has a fragrant burst of tropical fruit on the nose, with a hint of citrus and grapefruit aroma which transfers to the palate, alongside a bracing bitterness and an appetising dryness in the finish. Several pints will more than satisfy.
Hops
Three US hops – Apollo, Cascade and Willamette.
Tastes Great With
A great accompaniment to such classics as fish & chips, and barbecued food.
Availability
Seasonal 
Allergens
Cereals containing Gluten (Barley)
This ale can be produced to be suitable for vegetarians and vegans upon request.