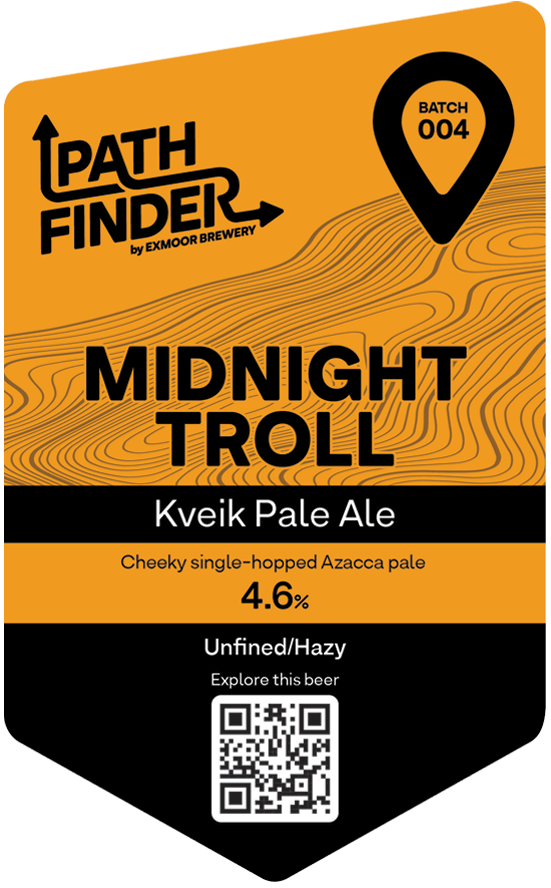 Following a recent trip to Norway, our Head Brewer was inspired enough by the beautiful scenery and native folklore to brew a beer using Kveik yeast, a traditional brewing yeast which has been used in Norwegian Farmhouse brewing for centuries.
Pronounced 'K-vike', this yeast has many interesting characteristics including some lovely fruity characters when fermented in warm summer temperatures.
Combined with the intriguing ripe orange character this yeast brings, we have decided to brew this hazy sessionable pale ale showcasing only one beautiful modern hop, Azacca®. Like a Norwegian troll, we don't do things by half, so we decided to use loads of it!
Brewed entirely with Azacca® hops, this beer will smack you in the face with tropical, ripe citrus aroma. Mango, ripe orange, and pineapple flavours are backed up by a good, rounded grapefruit bitterness and slightly silky mouthfeel. There is a hint of biscuity, sweetness in the background from the use of Munich malt.
Water, Malted Barley, Azacca® Hops, Yeast.
Try this beer with Thai curries, mango salsa, and anything else with strong lemongrass or coriander characteristics
Suitable for vegetarians and vegans
This beer is unfined and is therefore suitable for Vegans and Vegetarians.