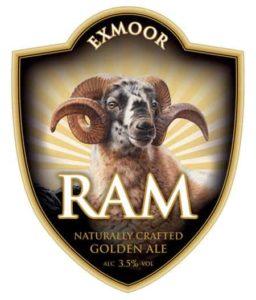 GOLDEN ALE
A light golden ale with a bold character. Ram is a modern twist on a traditional style of beer which is refreshing with a depth of flavour confounding its low 3.5% alcohol… just right for several pints.
Tasting Notes
Delicate citrus hop aroma; hints of honey and biscuit sweetness subside slowly replaced by a crisp refreshing dry finish.
Hops
Cascade, Bobek, Challenger, Fuggles and Goldings
Tastes Great With
A real all rounder, which will go with plenty of foods. However this beer works especially well with seafood, delicately spiced, fragrant asian dishes.
Availability
Seasonal
Allergens
Cereals containing Gluten (Barley, Wheat)
This ale can be produced to be suitable for vegetarians and vegans upon request.