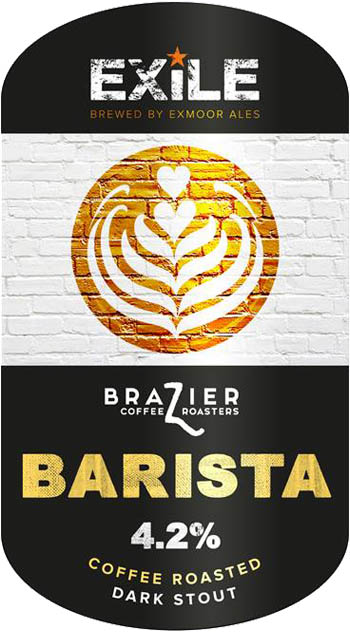 STOUT
Introducing Barista, a coffee stout, born from a collaboration between our Head Brewer, Tom Davis and Tom Brazier at Brazier Coffee Roasters. Brazier sources and roasts high quality, ethical beans from around the world – they were the perfect partner for developing this new ale.
Tasting Notes
Black in colour, with a roast coffee and liquorice aroma. The taste hints of caramel, coffee and chocolate.
Hops
Goldings, Fuggles
Tastes Great With
Chocolate dishes, or oysters and other shellfish.
Availability
Seasonal
View the Seasonal Schedule
Allergens
Cereals containing Gluten (Barley, Wheat)
This ale can be produced to be suitable for vegetarians and vegans upon request.